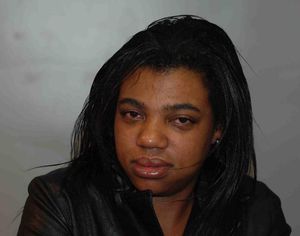 Annapolis, Maryland - Police say a woman was arrested Thursday after she attacked a man with a serving fork during Thanksgiving dinner.
The incident happened at about 9:30 p.m. at a home on the 1100 block of Madison Street in Annapolis.
Officers say several people were having dinner when an argument broke out. Police say that during the argument, 27-year-old Shenika Allsup stabbed a man in the neck with a serving fork used to serve turkey.
The man was transported to Anne Arundel Medical Center with non-life-threatening injuries.
Allsup was arrested and faces several assault charges.