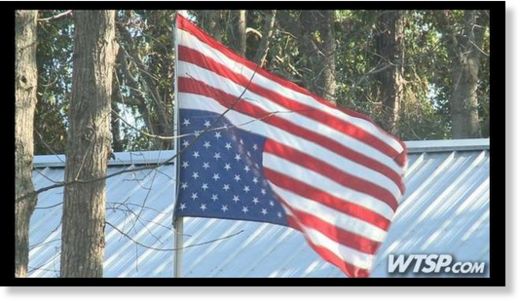 Fleming Island, Florida - In a patriotic Florida neighborhood there's one American flag that's standing out on Veterans Day, but it's also causing outrage amongst neighbors.
"I figure if they can burn the flag, if they can spit on it, if they can put it down as a doormat, why can't I fly it upside down?" says Philip Hoezel, a Fleming Island resident.
Philip Hoezel says he served the Navy for seven and half years and is now using his first amendment right to express his dissatisfaction with last Tuesday's election results.
"Under the conditions normally set for the military at sea, if you fly your flag upside down on a ship, it means you're in distress... I think this country is in distress," says Hoezel.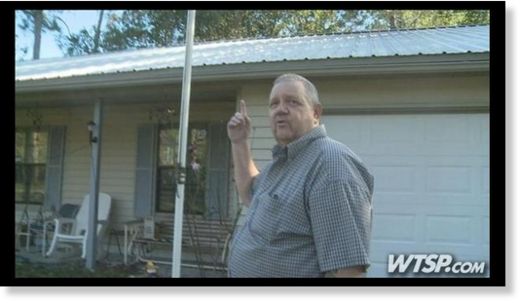 On Wednesday morning after learning that President Barack Obama was re-elected to a second term, Hoezel raised his flag upside down for the first time at this home. Veterans Day just happens to be his fifth day of what he plans to be a four-year-long protest, and it's also the day neighbors began to take notice.
"It's very disturbing... you know 26 years in the Navy, current Navy guy and I thought it was an accident," says Mike Walter, who lives down the street from Hoezel. "Then I did a little research and I realized people are doing this in protest and I just can't believe that on Veterans Day you would be so petty as to fly your flag upside down."
The Fleming Island neighborhood is a patriotic one, with quite a few veterans. Many residents raised their upright flags for Veterans Day and are not outraged by their neighbor's protest -- but by this form of protest on an American holiday.
"I think there's a lot more positive ways to express it. I don't think that's really helping anyone and I think it's probably hurting a lot of people's feelings," says Deb Hand, Hoezel's neighbor.
But Hoezel says that's not his intention. As a veteran, he says he respects the holiday and the country.
"Well, everybody's got their own opinions but the country is the country and no matter how you feel about a certain president, this is not right. So I think he should fix it," says Walter.
Source: WTLV