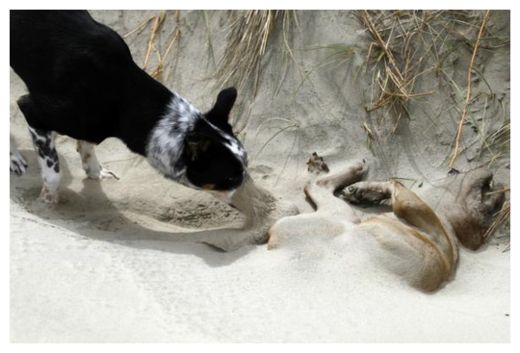 Southland Times
photographer Doug Field captured these images at the weekend of his dog, burying another dog.
Field, who was at Oreti Beach, near Invercargill, was walking his dog June when they came across dead hares and a dead dog.
What happened next was unusual, Field said.
June, ignored the hares, but spent the next 10 minutes using her nose, to flick sand up to bury the dead dog.
''There was quite a reverence in what she did. I've never seen another dog do that before.
''I'd love to hear from an animal behaviour expert to find out if this is common,'' Field said.