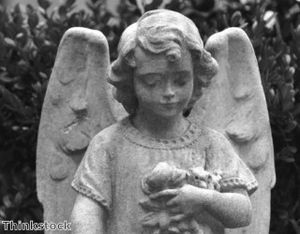 Where did the Tory paedophile accusations come from?
On October 24th, Labour MP Tom Watson stood up during PMQs and asked the prime minister a question. "I want to ensure the Metropolitan police secure the evidence, re-examine it and investigate clear intelligence suggesting a powerful paedophile network linked to parliament and No 10," he said. It was met by a stunned silence in the Commons chamber.
A week earlier, Watson had received a call from a former child protection specialist who believed a wider investigation regarding the activities of convicted paedophile Peter Righton had not been fully investigated. Some of the evidence, Watson said, suggested a paedophile ring was operated in care homes in Wales during the 1970s and 80s involving senior members of the establishment, including an aide to Margaret Thatcher and several other household names.
Did the abuse take place?
Undoubtedly. During the 1970s and 80s children in care homes in the Gwynedd and Clwyd Council areas were sexually and physically abused. A police investigation in 1991 resulted in eight prosecutions and seven convictions. All were care workers. But it is widely believed the scale of the abuse was much greater. Much of it is thought to have taken place outside the homes. Steve Messham, a sex abuse victim, told Newsnight last Friday that children had been"sold" to men for sexual abuse at a nearby hotel.
As Watson wrote on his blog: "They have talked of psychopaths marking children with stanley knives to show 'ownership'. They tell of parties where children were 'passed around' the men. They speak of golf course car parks being the scenes for child abuse after an 18-hole round."
A Clwyd council report into the abuse was never published because it was considered so defamatory.
Who is the Tory paedophile?
Two names have emerged online and in Westminster. They are not being reported for fear of a libel action. In the highly charged atmosphere ahead of the Leveson report into media regulation, no outlet wants to scupper a future criminal investigation. When she offered MPs details of government inquiries into the abuse, home secretary Theresa May asked them not to name anyone using parliamentary privilege, a legal loophole which allows politicians to speak without fear of a libel action when in the Commons, for the same reason.
What happened next?
In 1995, Tory MP John Redwood appointed a QC to examine all the relevant documents and recommend whether there should be a public inquiry. The QC decided against it, but recommended an examination of the work of private care homes and the social service departments in Gwynedd and Clwyd councils.
A year later William Hague - then Welsh secretary - invited Sir Ronald Waterhouse to conduct an inquiry into the abuse claims. It took four years, took evidence from 650 people and named 80 people as child abusers, many of whom were care workers or teachers. Waterhouse's inquiry also made 72 recommendations and settled 140 compensation claims from victims.
But concerns have now been raised the remit of the inquiry was far too narrow. No evidence of a paedophile ring operating outside the care homes was found.
What does this have to do with Jimmy Savile?
Technically nothing, but the Savile scandal and the growing row over the child abuse network both concern the sexual exploitation of children during the same time period. They are lifting a lid on a period of British history which has been kept quiet for some time. And they both concern powerful men - from the worlds of entertainment and politics - escaping scrutiny. Because they broke at the same time as each other, they are starting to be treated as two sides of the same coin. Invariably, the explanations for failure of investigation in the 1970s will reach similar conclusions, such as the culture operating at the time.
Which inquiries have been set up?
Shadow home secretary Yvette Cooper mentioned five inquiries in the Commons today. As far as we can tell, there are in fact at least nine of them.
1) The north Wales abuse inquiry. This is being conducted by North Wales police chief Mark Polin and Keith Bristow, the director general of the National Crime Agency. It will look at historic claims from the period and any fresh claims made by people who are only now prepared to come forward. Staff from the Serious Organised Crime Agency (Soca) will also help, as will representatives of the Child Protection Centre.
2) The inquiry into the Waterhouse inquiry. This is being led by Mrs Justice Julia Wendy Macur.
3) Her Majesty's Inspectorate of Constabulary is looking into all police forces which received allegations related to Savile. They'll look into whether they were examined properly and identify broader lessons.
4) The director of public prosecutions will be taking a similar approach to the decision by the Crown Prosecution Service (CPS) not to prosecute Savile in 2009.
5) The actual criminal investigation into the Savile claims is being conducted by Scotland Yard under the codename Operation Yewtree.
6) A BBC inquiry into its handling of past sexual harassment claims
7) A BBC inquiry into the culture and practices of the corporation which allowed Savile to get away with child abuse
8) A BBC inquiry into why a Newsnight investigation into Savile was dropped last year.
9) An NHS investigation into Savile's appointment to Broadmoor's 'taskforce' and his activities at Broadmoor, Stoke Mandeville Hospital and Leeds General Infirmary.
There are also ongoing inquiries into child protection in Rotherham and Rochdale and an upcoming report by the children's commissioner on child exploitation. In short, this is quickly turning into another damaging blow to our institutions. The focus had stayed on the BBC until recently but Watson's intervention moved the spotlight to the political class. Now the NHS, the BBC, Westminster, social workers and the police are all implicated in the failure to protect children.
What happens next?
The government is happy with the current arrangements but Labour is concerned all these inquiries will overlap or that some will hold evidence useful to others without knowing it. The opposition wants an overarching abuse inquiry bringing all the strands together.
Ministers have not ruled that out, but the government is currently holding off. That's probably a mistake. Labour's concern about overlap seems valid and if any further revelations come to light, it will be all-but inevitable.
For the time being, the two frontbenches are being mostly civilised in their treatment of this sensitive issue. The same cannot be said for Watson, who took on a far more aggressive tone in the Commons. "A narrowed-down investigation is the building block of a cover up," he said. "To limit to north Wales and Savile is a dereliction of duty. It means some of the most despicable paedophiles will be protected by the establishment that covered for them for 30 years."
If more horror stories emerge, the public might share Watson's anger.