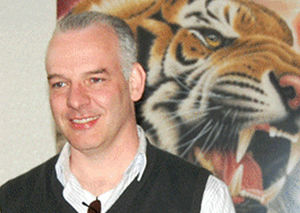 Neil Heywood, the 41-year-old British businessman who was murdered in China, had been providing information to the British secret service, the
Wall Street Journal
reports.
Heywood, who drove around Beijing with a "007″ licence plate, had been giving information to MI6 about top politician Bo Xilai for about a year before he died,
according to the newspaper.
Bo's wife, Gu Kailai, was sentenced to death for Heywood's murder in August, although her execution was suspended. Heywood's initial cause of death in November 2011 was listed as alcohol poisoning, but at her trial, Gu admitted to poisoning him.
Bo was the Communist Party chief of the southwestern city of Chongqing and a leading contender for the leadership of China. His former police chief, Wang Lijun, has also been jailed over Heywood's death.
China has accused Bo of corruption and abusing his authority to try to sweep aside the murder. A criminal probe into Bo began last month.
The UK Foreign Office has refused comment on the matter and in April, Foreign Secretary William Hague said Heywood was not an employee of the government.
However, the spy that Heywood reportedly regularly met with, described him as a "useful" source of information.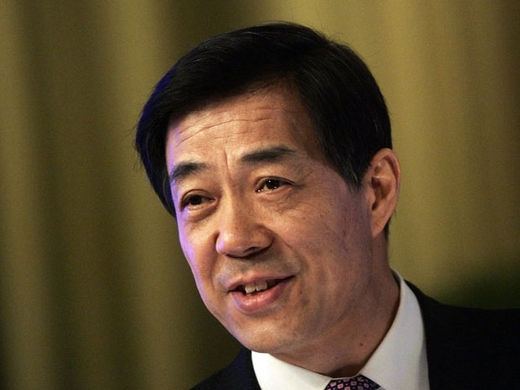 Lawyers Say Bo in legal limbo
Two lawyers hired by Bo's family, Li Xiaolin and Shen Zhigeng, told Reuters that nearly two weeks after the official announcement of the criminal investigation, they had not been given permission to either see him or represent him.
"Of course not," Shen said, when asked whether he had seen Bo. "The confirmation (I can represent Bo) hasn't been verified. So how can we see (him)?"
Shen said the trial will be after a key Communist Party congress opening on Thursday in Beijing that will usher in a generational leadership change, and which has been overshadowed by the Bo scandal.
"I do not know," Shen said, referring to when the trial may start, but added that it will be "after the 18th Party Congress."
Top party leaders ended a closed-door conclave on Sunday with a decision to formally expel Bo from the party, as a precursor to criminal prosecution.
Beijing-based Li - who was retained by Bo's mother-in-law, Fan Chengxiu, to represent Bo - said he had no idea where the trial might be, but dismissed speculation it could be held at the Supreme People's Court in Beijing.
"There's no evidence for it," Li said by telephone.
Li said he was waiting for the state prosecutor, or the Supreme People's Procuratorate, to approve his application to represent Bo.
"Who knows if (they will) agree or not agree, we have to see what the higher ups say," Shen said.
As China's prosecutors and courts come under Communist Party control they are unlikely to challenge the accusations against Bo. The trial of Gu lasted only seven hours, while the trial of Wang lasted two days.
"All I can say is I hope he will be given a fair trial," Li said, when asked what he thought the prospects for Bo's trial would be.
Li was initially supposed to defend Zhang Xiaojun, an aide to the Bo family, who was sentenced to nine years in jail for acting as an accomplice to the poisoning of Heywood. But Zhang had to use government-appointed lawyers during the trial.