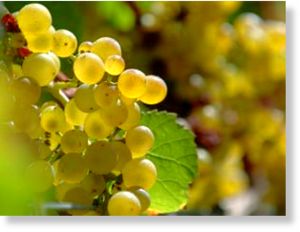 Some Central Otago vineyards have lost as much as 50% of their crop after devastating frosts hit the region over the weekend.
Central Otago Winegrowers Association president James Dicey said some vineyards suffered significant losses, with reports of temperatures plummeting to as low as -5.5 degrees Celsius in some areas, rendering frost-fighting techniques next to useless.
"The damage . . . appears to be worst on the road between Wanaka and Cromwell," Dicey said. "I'm on a vineyard at the moment and the damage is extensive, it looks like 50% is gone."
The full extent of the damage would not be known until next month, he said, as there was a chance some vines could recover.
"It's not fantastic news but it's too early to get too depressed about it yet," he said.
"By mid to late December we will be able to crystallise the losses . . . but the damages will run into the hundreds or possibly a thousand tonnes."
Growers had been prepared to fight the elements with any means necessary and Dicey said he had never seen so many helicopters hovering in the Cromwell basin as he did on Sunday.
"They had between 15 and 20 helicopters out . . . It was forecast, it was what we expected . . . but we ran out of inversion layer at sunrise."
Gibbston Valley and Central Otago viticulturist and consultant Timbo Morrison-Deaker described the damage as "particularly ugly" and the worst he could recall.
"I haven't seen it to be this bad.
"Gibbston as a sub-region looks 40% gone and Lowburn is about 25% gone. Those are significant figures . . . I had a pretty ugly day [on Sunday] ringing clients around the world, telling them they will get much less than they expected."
While it was impossible to immediately ascertain the extent of the damage, Mr Morrison-Deaker said that, based on the projected average price per tonne of $3100 for pinot noir grapes this season, the loss of 1000 tonnes represented a $3.1 million hit to the industry.
"I would be pretty sure there would be 1000 tonnes lost."
Last year, the region's total production was 8100 tonnes, so a loss of 1000 was significant, he said.
The severe weekend frosts follow a disastrous Northern Hemisphere season, reportedly the worst in 50 years, and had already led to predictions of a worldwide shortage of grapes, he said.
The heavy frosts came exactly a year after a significant and unexpected frost on November 4, 2011, and, while forecast this year, the frosts were too much for wind machines, sprinklers and helicopters.
"We still couldn't fight it . . . we have damage below 0.5C and in some places it was -5.5C . . . it was madness.
"Tonight it will be back down to zero and tomorrow we expect minus one degree. The frost fighters will be out again tonight and tomorrow night."
Owner of Bannockburn-based Carrick Wines and New Zealand Winegrowers chairman Steve Green said a loss of 1000 tonnes would be significant and would impact on the price of grapes outside vineyards and would have a negative effect on growers' cash flow and wine producers' volumes.
"It's not a good sign."
The worldwide shortage created by the substandard northern hemisphere season could spur more demand from some markets, particularly Britain, he said. The frost damage could also see a shortage of red wine varieties domestically in 18 months' time.
Carrick, and other Bannockburn growers he had spoken to, had been lucky to escape with only very minor damage, he said.
"We were OK but we do have wind machines and overhead water sprinklers.
"The weather always has the final say."