Turns out the Prince of Wales (Prince Charles), may be descended from Vlad the Impaler or Vlad Tepes, more popularly known as Count Dracula, and Romania is cashing in on the news.
Links have
been discovered between the British Royal Family and Vlad the Impaler, the 15th century nobleman whose deeds inspired the vampire legend.
Romania is now exploiting this in an attempt to lure tourists to Transylvania and the rest of Romania. The
Romanian National Tourist Office
has released brochures and a promotional video, claiming the fame of the link between Count Dracula and British Royalty.
In a brief interview in the video above, Prince Charles says rather ironically, "The genealogy shows I am descended from Vlad the Impaler, so I do have a bit of a stake in the country."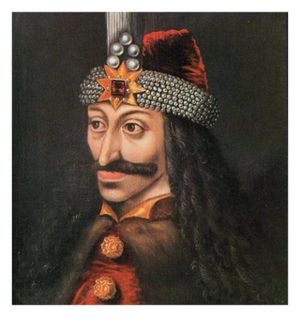 Bram Stoker's Count Dracula from his novel, is based on the character of
Vlad Tepes
, or Vlad the Impaler, who was a 15th century ruler of the Wallachian Kingdom. According to Stoker, Dracula could turn into a bat, and drank his victims' blood.
Vlad Tepes himself is notorious for his blood thirsty campaigns against the Ottomans, and his own people, with victims estimated in the tens of thousands.
Castle Bran
has been a popular destination each year for thousands of tourists wishing to see where the cruel Romanian ruler, Vlad the Impaler, lived.
Now to really make the destination popular with tourists, it is also linked to British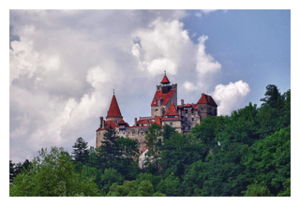 Royalty. In the tourism video, Prince Charles "traces his ancestry back to Romania's dark and distant past," speaking of his kinship with the historical Dracula - Vlad Tepes or Vlad the Impaler, and of the deeds which prompted Bram Stoker's
Dracula
novel.
The Prince also said that in a book published in 1982 by Sir Iain Moncreiffe he is listed as a great grandson 16 times removed to Vlad Tepes.
It is believed Queen Mary, consort of George V - Charles' great grandfather - was related to the 15th Century Vlad Tepes.
What is known for sure is that George V's cousin Marie married the crown prince of Romania and went on to rule the eastern European country after the First World War. The promotional material was launched at the World Travel Market that kicked off on Monday in London.
The
Daily Telegraph
quotes Simon Press from World Travel Market as saying, "The link to the British Royal Family and the clear fondness the Royal Family has for the country will only help to promote the country across the Commonwealth and particularly in the UK."