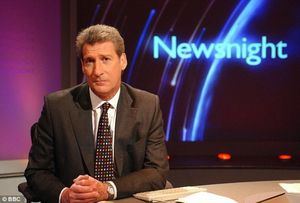 A victim of the sexual abuse at north Wales children's homes in the 1970s has called on the prime minister to launch a fresh investigation into the scandal, claiming that he was sexually assaulted at the time by a former senior Conservative political figure.
Steven Messham, who was one of hundreds of children who were abused over two decades, told BBC
Newsnight
that he and others had been "swept under the carpet" despite a three-year inquiry in the late 1990s, and said he now wanted to meet David Cameron.
The former political figure, who was not named but was reportedly a senior official during the Thatcher era, has "vehemently denied" the allegations, according to Channel 4 News.
Messham told
Newsnight
: "In the home it was the standard abuse which was violent and sexual. Outside it was like you were sold, we were taken to the Crest Hotel in Wrexham, mainly on Sunday nights, where they would rent rooms.
"One particular night that I always recall is when I was basically raped, tied down and abused by nine different men."
He stood by claims which he had originally made about the Tory politician, adding: "You were taken by car, where basically you were sexually abused. Various things would happen, drink would be involved, it was basically rape. But it wasn't just him, there be other people involved as well."
The
Newsnight
report claimed that at least one other victim of abuse in the homes said he was abused by the politician.
Messham, who claimed that he was called a liar when he tried to report the abuse to the police in the late 1970s, added: "[David Cameron] has made a sweeping statement that abused people need to be believed. We have not been believed. We have been swept under the carpet."
A £13m investigation by Sir Ronald Waterhouse QC made a series of recommendations in 2000 after finding systematic abuse, a climate of violence and a culture of secrecy existed in dozens of children's homes in North Wales.
A report by the inquiry, which heard from 240 people abused as children in 40 homes, mentioned 200 people who were abusers, alleged abusers or had failed to protect children in the homes, although not all of them have been named.
A Labour MP, Tom Watson, claimed in the House of Commons last week that a "powerful paedophile network" may have had links to a former prime minister, No 10 and parliament.