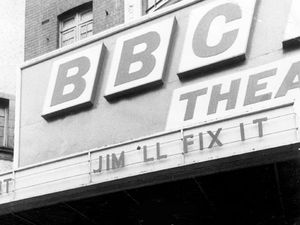 Corporation says Peter Rippon blogpost is 'inaccurate or incomplete in some respects' and makes multiple corrections
Newsnight
editor, Peter Rippon, is to step aside, as the BBC was forced to admit that his programme was aware of allegations that Jimmy Savile had abused teenagers
on the corporation's premises
and had unearthed information not previously known to the police .
The BBC said that Rippon's initial explanation as to why he killed off a
Newsnight
investigation into Savile in December of last year was "inaccurate or incomplete in some respects". The corporation has made three corrections to a blogpost written by Rippon, which was
published on 2 October
,when the Savile abuse allegations first became public.
In one correction, the BBC said that Rippon was wrong to write "we found no evidence against the BBC". In fact, the
Newsnight
team had uncovered "some allegations of abusive conduct on BBC premises" - although there was "no allegation" that BBC staff were aware of Mr Savile's alleged activities.
The BBC also determined that Rippon was incorrect when he wrote: "We are confident that all the women we spoke to had contacted the police independently already. We also had no new evidence against any other person that would have helped the police."
Instead, the BBC statement continued, the truth was that "It appears that in some cases women had not spoken to the police and that the police were not aware of all the allegations." Newsnight's key evidence came from Karin Ward, who said she had been a victim of Savile and who had repeatedly told programme makers she had never gone to the police.
The third correction demanded is more minor. The BBC notes that Rippon had said there was no evidence that anybody from Duncroft approved school, where Savile appears to have perpetrated abuse in the 1970s, "could or should" have known about the allegations. In fact, the correction continues "some allegations were made (mostly in general terms) that some of the Duncroft staff knew or may have known about the abuse."
Lord Patten's BBC Trust also weighed in, saying it was "deeply concerning" that there had been "inaccuracies in the BBC's own description of what happened in relation to the Newsnight investigation". The trust said that it was right that BBC director general George Entwistle had corrected those inaccuracies - and had demanded and received confirmation that the impending Pollard inquiry will also establish why Rippon's blog needed to be corrected.
Rippon's suspension comes hours before a
Panorama
investigation into what happened at
Newsnight
in November and December of last year airs on BBC1. The one-hour programme focuses intensely on Rippon and his decision to halt his programme's investigation into Savile.
Emails seen by
Panorama
will show that Rippon was initially keen on airing the Newsnight investigation, which had gathered information on abuse by the Jim'll Fix It star from women who had lived at Duncroft in the 1970s.
But he suddenly changed his mind between 25 November and 30 November last year - demanding that reporters on the investigation prove that the Crown Prosecution Service chose not to charge Savile in 2007 because he was too old - a hurdle the Newsnight team thought was unachievable.
Newsnight reporter Liz MacKean believed that Rippon was feeling under pressure from his bosses, writing in an email to a friend on 30 November that: "PR [Peter Rippon] says if the bosses aren't happy ... [he] can't go to the wall on this one." But Rippon says that he had always dropped the film for "editorial reasons".
Had the
Newsnight
film run, the BBC2 programme would have been the first to reveal that Savile was linked to sexual abuse. Instead, earlier this month, an ITV documentary was first to expose Savile - whose teenage victims, the Met police said earlier this week, may number in excess of 200.
Rippon has offered no explanation as to why he stopped work on the programme and did not ask the investigating team to research further in an effort to see if the sexual abuse story could be verified. In October, five women spoke to ITV's
Exposure
programme.
Rippon joined
Newsnight
in 2008 - and had previously worked at Radio 4 as the editor of PM and The World at One. But his reign at the programme so far has been underscored by long-term decline in viewing, with one programme being viewed by as few as 200,000 people.