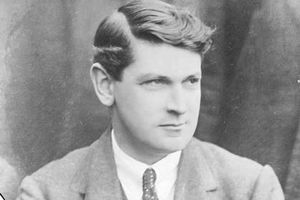 Russian embassy says Lenin spoke English with Irish accent
Enda Kenny has received support from the most unexpected quarter after his Michael Collins gaffe - with the Russians backing him.
The Irish PM had to backtrack after telling a commemoration honouring Collins that the famous Irish rebel had brought Soviet leader Vladimir Lenin to Ireland.
Kenny was forced to backtrack and admit that there was no evidence to support the theory that Lenin had visited the country at the invitation of Collins.
But now a report in the Irish Independent says that the Russians have offered Kenny some diplomatic support in the row.
The Russians have even claimed that there is proof that communist boss Lenin spoke English with an Irish accent.
The Russian embassy told the
Irish Independent
that it has 'no problem' with the mistake Kenny made when he spoke at a service in Beal na mBlath to commemorate the 90th anniversary of Collins' death.
The report also says that the embassy provided evidence to back up the famous story that Lenin spoke English with an Irish accent.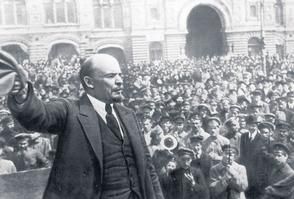 A Russian embassy spokesman told the paper that Lenin had visited London several times and had hired an Irish tutor to teach him to speak English.
The spokesman said: "Lenin said that his tutor in English was an Irishman and that was why he was speaking with an Irish accent.
"This was documented in an article written by
War of the Worlds
author HG Wells, who met Lenin in Moscow in 1920 and noticed his Irish accent.
"It was most likely that Lenin had chosen an Irish tutor in London because he was less expensive than an English tutor."
The Russian embassy spokesman said that Lenin might have known of the Irish National Loan as claimed by Kenny but said he was sure that Lenin knew who Collins was -because Russia had been the first country to recognise the new Irish Republic.
The report says the spokesman acknowledged that that Collins and Lenin were 'not very close' politically.
He added: "I never heard that Michael Collins was much in favour of a dictatorship of the proletariat and a world revolution."
The embassy also confirmed that another Russian leader, Peter the Great, had visited the North in the 18th Century and had paid a visit to the Bushmills distillery for his first taste of whiskey.