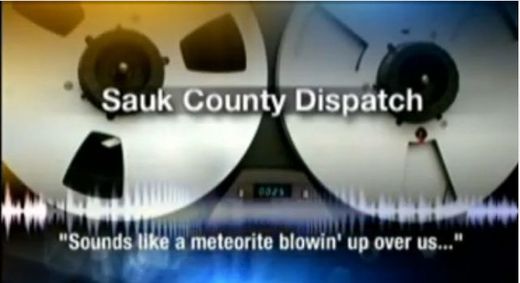 It's not just Clintonville; Baraboo Police are investigating weekend reports of booms and flashes of light.
Neighborhoods on Baraboo's southwest side woke early Sunday morning to a loud boom and less than an hour later, another one. Both booms accompanied by a flash of light. More than a dozen callers described the sounds of an explosion, blasting dynamite or a gunshot.
A police officer on duty was parked along 8th Street at about
1:45
a.m. Sunday when he heard the boom and saw the flashing light. He immediately thought a transformer blew.
"When those things go off they make a really loud pop and usually there's a flash of light as they're surging off the electricity," says Chief Mark Schauf.
But it wasn't. Alliant Energy told authorities they had no outages or transformer problems.
27 Storm Track meteorologists say it is highly unlikely that what Baraboo experienced was weather related, because no storms traveled through the area--leading Schauf to the only explanation he can think of...fireworks.
"There's no evidence to suggest that there's anything other than a man made cause at hand," he says.
But many of those who've heard it say it sounded much more intense. We talked to a few people in Baraboo who say they heard the booms but had no idea what it was.
Many people have commented on our Facebook page, some saying the fireworks explanation is plausible, others say there has to be something else authorities are missing.
Police say there's little they can do now, unless the city hears more booms."