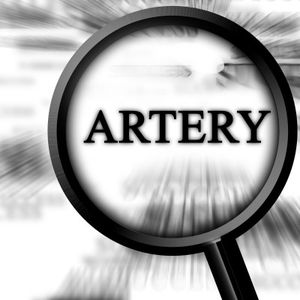 A new study published in the journal
Atherosclerosis
found that statin use is associated with a 52% increased prevalence and extent of
coronary artery plaques
possessing calcium.
[i]
This study, published on August 24th, was preceded only three weeks earlier by one in the journal
Diabetes Care
, which found that
coronary artery calcification
"was significantly higher in more frequent statin users than in less frequent users," among patients with type 2 diabetes and advanced atherosclerosis.
Coronary artery disease is one of the primary risk factors for heart attack and cardiac mortality, and calcification marks the end-stage of atherosclerosis, the gradual plaque-driven narrowing of the arteries, as the lumen (opening of the artery) can no longer compensate for the obstructive build-up of plaque by expanding, once the calcification process has taken place.
Statins are increasingly recognized to have profound cardiotoxic properties, despite their widespread use in the prevention and treatment of heart disease.
Here are several ways in which this chemical class of cholesterol-lowering drugs adversely affects heart health:
Statin drugs deplete the heart muscle of coenzyme Q10, a fundamental cofactor for mitochondrial energy production (the heart muscle cells have one of the highest mitochondrial densities (approximately 5,000 mitochondria per muscle cell, versus 50 for skeletal muscle), and therefore are most susceptible to statin-induced coenzyme Q10 depletion, and subsequent mitochondrial dysfunction.
Statins increase the risk of type 2 diabetes, a condition whose hallmark pathology is high blood sugar-induced endothelial dysfunction, which is the beginning stage of cardiovascular disease, as it leads to damage in the arteries, only after which cholesterol-containing plaques form.
Statin drugs are muscle-damaging (myotoxic) and nerve-damaging (neurotoxic). The heart is a highly innervated muscle (densely packed with nerves), indicating that statin drugs are uniquely toxic to heart tissue.
Statin use is associated associated with an increased prevalence of microalbuminuria, a well-known marker of vascular dysfunction, affecting both cardiovascular and kidney disease risk.
Unfortunately, cardiotoxicity is only the tip of a massive iceberg of statin-induced poisoning. There are over 300 known adverse health effects of statin drugs in the biomedical literature. Click the link to view the research on
statin drug poisoning
.
For natural, evidence-based alternative to statin drugs, visit our biomedical archive on over 125 natural foods, spices and herbs with
cholesterol-modulating properties
.
Also, take a look at
Justin Smith's new documentary called Statin Nation
.
Resource
Ryo Nakazato, Heidi Gransar, Daniel S Berman, Victor Y Cheng, Fay Y Lin, Stephan Achenbach, Mouaz Al-Mallah, Matthew J Budoff, Filippo Cademartiri, Tracy Q Callister, Hyuk-Jae Chang, Ricardo C Cury, Kavitha Chinnaiyan, Benjamin J W Chow, Augustin Delago, Martin Hadamitzky, Joerg Hausleiter, Philipp Kaufmann, Erica Maffei, Gilbert Raff, Leslee J Shaw, Todd C Villines, Allison Dunning, Gudrun Feuchtner, Yong-Jin Kim, Jonathon Leipsic, James K Min. Statins use and coronary artery plaque composition: Results from the International Multicenter CONFIRM Registry. Atherosclerosis. 2012 Aug 24. Epub 2012 Aug 24. PMID: 22981406