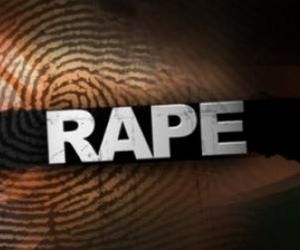 An unidentified man, who plead guilty to statutory rape of a 14-year-old girl in 2009 and got her pregnant, is now filing for visitation rights to see the toddler produced by the rape.
The man was sentenced to 16 years probation in 2011, reports the
Daily Mail
. Part of the probation required that he pay child support, however, that also entitles him to seek visitation rights.
The man met the 14-year-old girl at church and, later, had sex with her and got the teen pregnant. However, she was too young to legally consent to sex, reports Fox 25.
The victim's mom told Fox 25:
"She decided to keep her baby. And now she has to hand her baby over for a visit with her rapist?"
The teen's attorney Wendy Murphy told the
NY Daily News
that she asked the court to require the rapist pay restitution instead of child support, which would deny him access to the toddler.
Murphy also asked that the man be banned from seeing the child and mother:
"This family has been very clear from the beginning that they want nothing to do with this guy. What legal system requires a toddler to have a relationship with the man who raped her mother?"