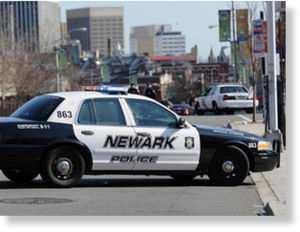 US, Texas - A police officer in Houston has shot and killed a double amputee in a wheelchair after the man threatened his partner with what turned out to be a pen.
­The shooting happened in a group home, the owner of which called the police saying the man was causing a disturbance.
Police representatives said that when two officers arrived, the disabled man cornered one policeman and threatened him with a metal object.
Another officer opened fire, saying was forced to take action, "fearing for his partner's safety and his own safety", after the man refused to calm down and remain still, police told AP.
Later, the metal object that the one-armed, one-legged, wheelchair-bound man was waving turned out to be a pen.
Police revealed that the dead man's name was Brian Claunch, aged in his 40s.
The shooting officer was identified as Matthew Jacob Marin, who has been a serving policeman for five years. He was placed on three-day administrative leave, which is a standard procedure for all shootings linked with officers.
Marin was reportedly involved in another fatal suspect shooting three years ago.
The owner of the group home, John Garcia, told the
Houston Chronicle
that the deceased, Brian Claunch, had been living at the place for approximately a year-and-a-half, and was mentally ill.
"He sometimes would go off a bit, but you just ignore it," Garcia told the
Houston Chronicle
.
Claunch lost his arm and leg after being hit by a train, he had told Garcia.