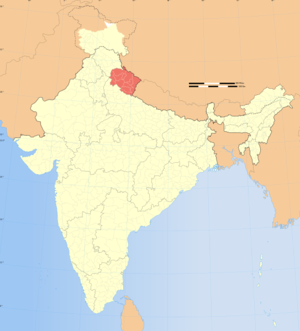 Flash flooding has triggered landslides in northern India leaving 33 dead and 35 missing, reports children's charity Plan International.
Heavy monsoon rains swamped Uttarakhand state, in the foothills of the Himalayas.
Dozens of homes were flattened across eight villages in the early hours of the morning, killing villagers in their sleep.
"Houses were buried in the debris of mud and rocks and many lives of both people and livestock were lost as a consequence," says Plan's emergency response manager in India Murali Kunduru.
"According to the local residents, there are 36 people still buried in the debris whose bodies haven't been recovered."
A six-strong team of aid workers has been deployed by Plan to assess the needs of survivors in the worst hit areas.
Four roads connecting villages were washed away, hampering efforts to get food and other supplies to families.
More than 400 villagers have been evacuated and are being temporarily housed in a college.
Among those fleeing their homes are pregnant women, disabled, elderly and orphans.
"People are being forced to drink unsafe water, which could lead to a health crisis in the affected area," says Mr Kunduru.