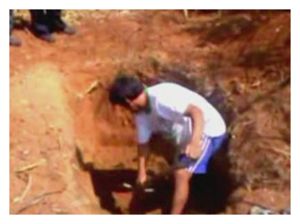 A shaman has admitted trying to cover up the death of an American teenager who died after eating an hallucinogenic plant by burying him in the grounds of his Amazon retreat.
Kyle Nolan, 18, died after drinking extracts of a psychedelic plant called ayahuasca during a ritual in the Madre de Dios jungle region of Peru.
He was reported missing ten days later when he failed to return to the US.
His mother Ingeborg Oswalo, from northern California, travelled to Peru and launched a media appeal for information after police failed to find him.
He was eventually traced to the Shimbre Shamanic Centre, near Tres Islas, but shaman Jose Manuel Pineda Vargas, 58, told them he had disappeared from the area.
He later confessed to burying him in the grounds of the retreat, and was arrested with two other men who helped cover up the death.
Local police chief Roberto Palomino said: "During a drinking session of a hallucinogenic beverage, the following day they found him dead and did not advise authorities, police or competent authorities.
"They proceeded to bury and get rid of the body."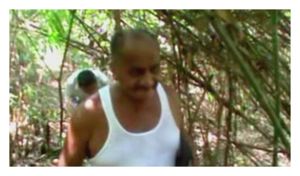 Spanish language website Peru21.pe said the teenager had paid £800 to take part in the ritual.
For centuries, Amazonian Indians have been drinking ayahuasca - a combination of the ayahuasca vine, tree bark and other plants - to achieve a trance-like state.
It is traditionally drunk in indigenous ceremonies in the presence of a shaman, and has become popular with New Age tourists from Europe and the US.
The website for the retreat, written in English, claims ayahuasca helps people "open their minds to deeper realities, develop their senses and intuitive capabilities and unlock the person's untapped potential."
Sting and Tori Amos have reportedly admitted sampling it in Latin America, where it is legal, as has Paul Simon, who chronicled the experience in his song Spirit Voices.