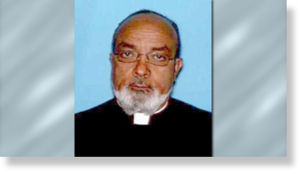 A US Christian pastor has been sentenced to a 330-year prison term for sexually assaulting five children between the ages of nine and 15 at his Los Angeles home.
The 69-year-old priest, identified as Oscar D. Perez, was sentenced Friday in a California court for abusing the children at his apartment near Los Angeles between 2007 and 2011, the
Los Angeles Times
reported.
Perez, an Apostolic pastor and bishop at a Laguna Hills Episcopalian Church, befriended various families at the church, recruited children to help with church services and invited his victims to his apartment, according to prosecutors.
He was detained and initially charged with assaulting two of the victims in September 2011 after one of the children told his mother of the abuse. Ensuing probes by police investigators led them to three more victims.
According to the report, the Christian preacher was found guilty in July on 22 felony charges of lewd acts upon a child under 14 years of age, among other felony counts of vulgar behavior against multiple victims.