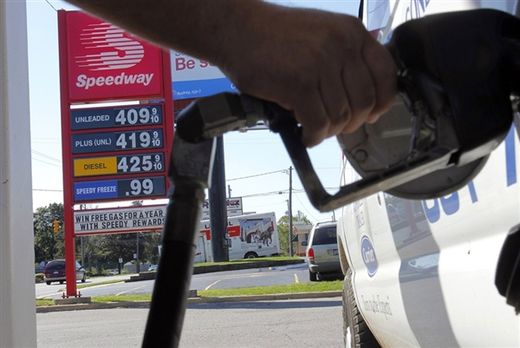 More expensive gas drove up consumer prices in August by the most in three years. Aside from energy, inflation was tame.
The Labor Department says consumer prices rose a seasonally adjusted 0.6 percent last month, the first increase since March. Higher gas prices accounted for 80 percent of the increase. Food prices rose 0.2 percent.
In the past 12 months, prices have increased 1.7 percent. That's down from a peak of 3.9 percent in September 2011.
Excluding the volatile food and energy categories, core prices edged up 0.1 percent for the second straight month. Rents, medical care and new cars got more expensive, while clothing, furniture and airline fares fell in price.
Core consumer prices rose 1.9 percent in the past 12 months, the smallest annual increase in a year and still below the Federal Reserve's 2 percent target.
The Fed on Thursday launched a third round of bond purchases and extended its pledge to hold interest rates near zero to at least through mid-2015 from late 2014, in an effort to tackle stubbornly high unemployment.
Fed Chairman Ben Bernanke said he believed inflation would remain close to the Fed's target, noting that longer-term inflation expectations were quite stable.
Last month, overall inflation was boosted by a 9.0 percent surge in gasoline prices after a 0.3 percent rise in July. Gasoline prices at the pump increased 28 cents in August and could squeeze household budgets.