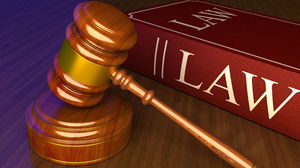 New York - A New York federal judge shot down part of a controversial anti-terror law Wednesday that journalists and scholars worry could see them locked up indefinitely for speaking their minds.
Judge Katherine Forrest issued a ruling that permanently blocked a section of the National Defense Authorization Act signed by President Barack Obama at the end of last year authorizing the detention of US citizens accused of supporting terror groups.
The suit was brought by activists, including former
New York Times
journalist Chris Hedges and outspoken academic Noam Chomsky, who said the law was vague and could be used to curtail reporters' and other civilian citizens' right to free speech guaranteed under the US Constitution's First Amendment.
They also argued that the Fifth Amendment, guaranteeing Americans' legal rights, was threatened.
In her ruling, Forrest said the plaintiffs did "present evidence that First Amendment rights have already been harmed and will be harmed by the prospect of (the law) being enforced. The public has a strong and undoubted interest in the clear preservation of First and Fifth Amendment rights."
The court "permanently" halts enforcement of that part of the law after it issued a preliminary injunction against it in May, Forrest said, calling on Congress to reexamine the measure.
The section of the law, signed by Obama on New Year's Eve, allows the US military to detain anyone accused of supporting the Taliban or Al-Qaeda until "the end of hostilities."
Hedges, a Pulitzer Prize winner, has said that the so-called Homeland Battlefield provisions suggest "the totalitarian credo of endless war waged against enemies within 'the homeland' as well as those abroad."
The judge's now confirmed May ruling is seen as highly unusual in its stern rebuke of Congress.
Hedges said he already had cut back on contacts in the Middle East, for fear that his associations could lead to him being accused of breaking the law.
But Forrest, in her ruling, said "no detention based upon (the measure) can occur" because it was beyond the scope of the law.
Source: Agence France-Presse