Iran's Foreign Ministry has slammed Canada's unilateral decision to sever ties with Tehran calling it a "non-professional, unconventional and unjustifiable" move.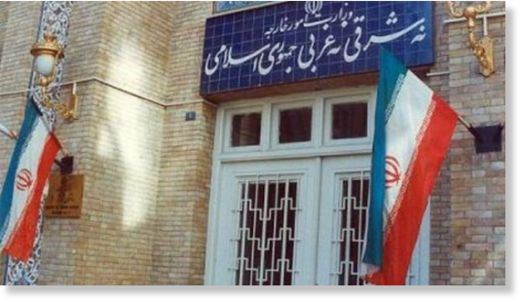 In a statement released on Saturday, Iran's Foreign Ministry has described the decision as "an abuse of international law" saying that Canada is responsible for the safety of the Iranian diplomats.
The Iranian Foreign Ministry added that the government of Canadian Prime Minister Stephen Harper is known for adopting "extremist and failed policies."
The statement further said that Canada's financial support of the extremist and violence-seeking forces in the region as well as the racist Zionist regime of Israel has made it a source of threat to international security and stability.


The ministry added that the extremist regime of Canada has made the "hasty" move to divert the attention of the public opinion from the success of the Islamic Republic of Iran in hosting the 16th Non-Aligned Movement (NAM).
Iran's Foreign Ministry emphasized that it will use all possible means to take the necessary measures for the continuation of consular services to the Iranian citizens of Canada in the best possible way.
Ottawa has shut its embassy in Tehran and has ordered Iranian diplomats to leave Canada within five days. The Canadian government has also frozen the bank accounts of many Iranian nationals living in Canada and banned money transfers to Iran.