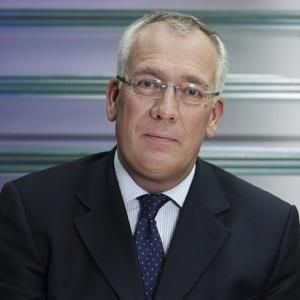 The Standard Chartered Bank executive whose expletive-filled anti-US rant stands at the center of allegations that the bank improperly did business with Iran appears to be Richard Meddings.
Meddings, 54, the Oxford-educated finance director at the UK bank, angrily dismissed concerns by his New York colleagues in 2006 that doing business with Iran's despotic regime could sully the bank's image, it is alleged.
"You f - ing Americans," Meddings shot back. "Who are you to tell us, the rest of the world, that we're not going to deal with Iranians?"
The rant was contained in a report by New York's Department of Financial Services, which may suspend Standard's banking charter because it did business with Iran for nearly 10 years - in violation of US law.
DFS did not identify Meddings by name in its report - but disclosed the executive's position, which Meddings occupied at the time. Standard declined to comment.
The DFS order claims Standard schemed with Iran to illegally hide $250 billion in transactions. The bank's shares tumbled 30 percent since the news broke Monday.
The bank may be fined $1.5 billion by US regulators, lose about $1 billion of revenue from its Iranian operation and could see a further decline of $3 billion in market value, Liberum Capital told investors, Bloomberg reported.