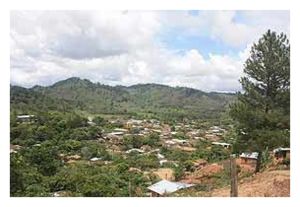 Tegucigalpa - Specialists with the Permanent Contingency Commission (COPECO) are now in Trojes area, in the eastern Honduran department of El Paraíso, to investigate the alleged crash of a meteorite.
According to the inhabitants of that region near the border with Nicaragua, a fireball crossed the sky on Saturday night and then they heard a loud explosion.
A COPECO statement clarified that no specialized agency reported a meteorite passing by the Central American region, nor has reported the loss of an aircraft.
Copeco and the astronomical observatory of the National Autonomous University of Honduras said their experts in the field are investigating what happened in that region and will report as soon as possible, while they called on people not to generate speculation to avoid uncertainty