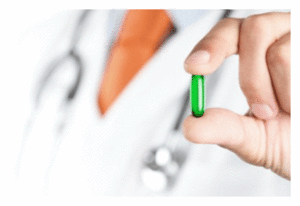 In a nine-year population study, Canadian researchers have determined that at least two
fluoroquinolone-based antibiotics
- commonly given to patients with respiratory infections, diarrhea, conjunctivitis and other infections - cause acute liver damage.
The research comes from Toronto's Institute for Clinical Evaluative Sciences, the University of Toronto, and the Ontario Departments of Medicine and Healthy Policy, Management and Evaluation. The research team was led by David N. Juurlink, M.D., Ph.D., a professor of clinical pharmacology at the University of Toronto and a leading liver disease researcher.
The researchers analyzed liver injury cases for different antibiotics over nine years in a hospital population from Ontario. The antibiotics studied included moxifloxacin, levofloxacin, cefuroxime axetil and
ciprofloxacin
. They studied cases where patients were prescribed antibiotics at some point between 2002 and 2011. They matched the patients with other patients of the same age and sex that were given other antibiotics. Liver damage cases were compared to patients prescribed the antibiotic clarithromycin. None of the study population had a history of liver injury or disease prior to the study.
The researchers found that those patients given the moxifloxacin antibiotic had more than double the risk of acute liver injury, while those given levofloxacin had almost twice the risk of liver damage when compared to those taking clarithromycin. Moxifloxacin and levofloxacin are both fluoroquinolones.
The study population yielded 144 patients who suffered from severe liver injury inside of 30 days from the time they began taking one of these antibiotics. Of those 144 patients, over 60% of them - 88 patients - died of liver complications as a result of their use of these antibiotics.
Does this mean clarithromycin does not cause liver damage?
While the comparison of these antibiotics to clarithromycin might make clarithromycin look like it does not cause liver damage, that is not the case. Studies have shown that clarithromycin also can cause two types of acute liver injury. These include increased serum aminotransferase levels and jaundice. These forms of liver damage can occur from a week to three weeks after beginning treatment or they can increase over time with longer prescription periods.
Raised serum aminotransferase levels can be dangerous in the short run, sometimes causing fatality. Jaundiced liver damage, however, can cause long term damage to the liver resulting in weakened liver function for years after the prescription.
Other risks of fluoroquinolone antibiotics
Liver damage is not the only risk of fluoroquinolone antibiotic therapy. Other possible adverse side effects of these medications include peripheral neuropathy, toxic epidermal necrolysis (TEN), photosensivity and phototoxicity (skin damage from sun), pseudomembranous colitis (intestinal cramping), psychotic reactions and intestinal infections including severe Clostridium difficile infections.
Other research has confirmed the connection between antibiotic therapy and sometimes-deadly Clostridium difficile infections. In a review of 1,138 studies published by the Healthcare Infection Society, deaths from Clostridium difficile infections associated with antibiotic prescriptions more than doubled between 1999 and 2004. And the recurrence of Clostridium difficile infections despite specific antibiotic treatment reached as high as 36% in some of the studies.
Other research has shown that
Clostridium difficile infections
can be prevented using probiotics. A meta-study that reviewed 34 studies including 4,138 patients found that using probiotics cut the risk of Clostridium difficile infection by half for those using antibiotics.
As to whether probiotics can prevent or ameliorate liver damage associated with fluoroquinolone antibiotics, that is another question entirely.
References
Paterson JM, Mamdani MM, Manno M, Juurlink DN. Fluoroquinolone therapy and idiosyncratic acute liver injury: a population-based study. CMAJ. 2012 Aug 13.
Caramaschi P, Mahamid H, Bambara LM, Biasi D. Liver impairment after concomitant administration of bosentan and clarithromycin in systemic sclerosis. Joint Bone Spine. 2010 Jan;77(1):81-2.
Wiegand PN, Nathwani D, Wilcox MH, Stephens J, Shelbaya A, Haider S. Clinical and economic burden of Clostridium difficile infection in Europe: a systematic review of healthcare-facility-acquired infection. J Hosp Infect. 2012 May;81(1):1-14.
Adams C. Probiotics - Protection Against Infection: Using Nature's Tiny Warriors To Stem Infection and Fight Disease. Logical Books, 2012.
Case Adams is a California Naturopath and holds a Ph.D. in Natural Health Sciences. His focus is upon science-based natural health solutions. He is the author of 20 books on natural health and numerous print and internet articles. His work can be found here.