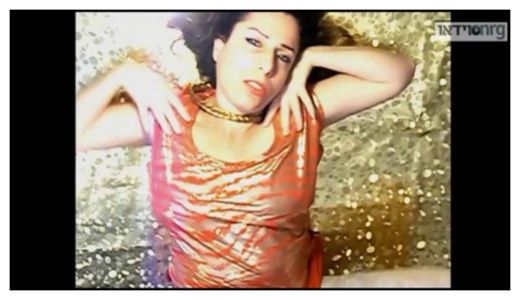 An Israeli alternative medicine practitioner claimed that the spirit of Hollywood actress and American legend Marilyn Monroe was reincarnated in her body.
In a video interview (
Hebrew
), Dr. Edith Daniel showed videos of herself in an ecstatic state, and told the camera Norma Jeane Mortenson was living in her body.
Edith was the name she was given by her mother, Daniel said. "I added Norma Jeane to my name when I received my doctorate," the Hebrew news site NRG reported on Sunday.
Daniel said that for years she felt something was strange and different about herself. At the age of five she saw a picture of the actress, kept by her father in his closet, for the first time. Marylin Monroe, unclothed, caused Daniel "to feel something" about herself.
Daniel, who holds a doctorate in alternative medicine and homeopathic remedies, turned to Dr. Bruce Goldberg,
a hypnotherapist
who authored a book on reincarnation, to try to understand what she was feeling.
Right at the start, "I told him that I was the reincarnation of Marilyn Monroe," Daniel said. Goldberg asked for permission to hypnotize her, and they started the process over the Internet.
In her interviews with Goldberg while in a hypnotic state, Daniel described being poisoned by secret agents and other incidents from Monroe's life, including an affair with an Italian mobster from Chicago.
Goldberg told NRG that the information provided by Daniel wasn't public knowledge, and that they could confirm many of her claims regarding Monroe's biography only after many hours of research.
"This strengthens her case," Goldberg said. "She is feeling things that others don't know."