A bank of electric-blue noctiluent clouds swept across Iceland on August 2nd, producing a vivid display of luminous ripples and tendrils over Reykjavik: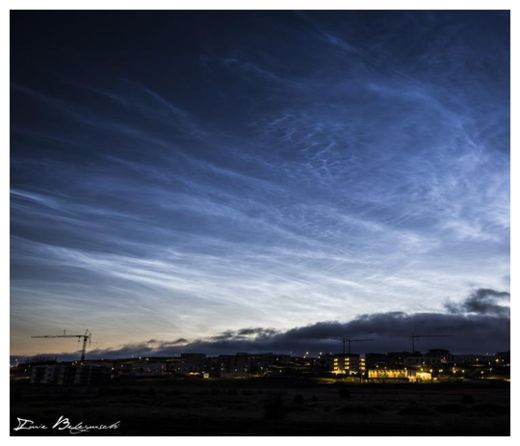 "These are the highest clouds in Earth's atmosphere, located at altitudes of around 76 to 85 kilometres," says photographer Iurie Belegurschi. "It was a beautiful display."
New data from NASA's AIM spacecraft prove that noctilucent clouds (NLCs) are seeded by space dust.
The tiny ice crystals that NLCs are made of nucleate around "meteor smoke" wafting through the upper reaches of Earth's atmosphere.
Not only do these clouds look alien, they really
are
alien. A
new video from NASA
explains the research.