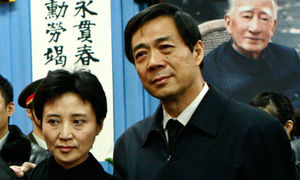 Wife of disgraced politician Bo Xilai is alleged to have poisoned Neil Heywood after an argument
Chinese prosecutors investigating the death of the British businessman Neil Heywood are to charge Gu Kailai, the wife of the disgraced Chinese politician Bo Xilai, with the murder.
The official Xinhua news agency reported that the indictment in the case said Gu had had a falling out with Heywood and was worried that it would threaten her and her son's safety.
The report says Gu and a family aide, Zhang Xiaojun, who is also charged with murder, are alleged to have poisoned Heywood together.
Bo was removed from office this spring and the investigation into his family is the biggest political scandal the normally secretive Chinese leadership has faced in decades.
The brief report is the first official news that the case against Gu is proceeding since the announcement three months ago that she and Zhang were being investigated and that Bo was being suspended from the powerful politburo for unspecified discipline violations. Xinhua did not mention Bo's case.
Heywood's death in November was attributed initially to a heart attack or excessive drinking.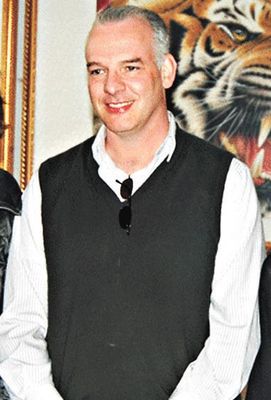 A report
in the Japanese newspaper Asahi Shimbun last month
said officials who had read an interim investigation report had told it that Gu was illicitly receiving money and transferred as much as $6bn (£3.8bn) to accounts in the names of relatives and friends overseas. It is claimed she admitted killing Heywood to stop him revealing that he had helped her funnel money abroad.
Friends of Heywood have questioned his involvement in such activities and point out that he was not a wealthy man - as one might have expected if he was handling billions of dollars.
According to the
Asahi Shimbun
, Gu was already under investigation for financial impropriety when Heywood was found dead in a hotel in the city of Chongqing, where Bo was party secretary, last November. She said she had felt "driven into a corner" when authorities began investigating her affairs and explained how she had killed Heywood.
The party's central leadership began reinvestigating Heywood's death after Bo's former ally and police chief, Wang Lijun, fled to the US consulate in Chengdu. He is understood to have told officials Bo turned on him after he said he suspected Gu was responsible.
The sources said authorities were also examining whether Bo - who is accused of severe disciplinary violations - was aware of his wife's actions. They detained dozens of people associated with him, including drivers and aides who worked for him when he was mayor of north-eastern Dalian in the 1990s, and questioned hundreds of people who had dealt with him, including business people and figures from the entertainment world.