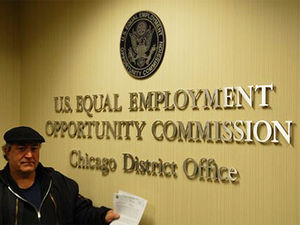 The Justice Department spent millions of dollars on what is considered to be the largest human trafficking case in the US, only to dismiss it on the grounds that the government would be unable to prove the charges beyond a reasonable doubt.
­Federal prosecutors dropped the human trafficking case against the owner of a labor contracting company accused of exploiting hundreds of Thai farm workers.
The workers were subject to threats of deportation, had their passports taken away and were forced into debt by Global Horizons Inc. The company used these forced labor tactics to keep the workers in their service.
The Equal Employment Opportunity Commission (EEOC) took the company to court for bringing the workers into the country
"on the promise of high-paying wages and temporary visas,"
only to be
"forced into vermin-ridden housing, denied the opportunity to leave the premises and subjected to harassment, including physical assault by their overseers,"
reported the United Press International.
Eight executives and business associates from the company, three of which pled guilty, were accused of misusing 600 Thai workers that were placed in farms throughout the US. Among the accused was the CEO of the company, Mordechai Orian.
In a press release on its website, the EEOC said workers were crammed into rooms in large numbers, in houses that were infested with rats and insects.
Many did not have beds to sleep in, water to drink or enough food to eat.
"In some cases, bodyguards were stationed around the farms so they could not escape,"
said EEOC attorney Anna Y. Park.
Even though the Justice Department spent millions of dollars on the case, it was dropped for lack of evidence to prove guilt beyond a reasonable doubt. The three defendants who pleaded guilty will receive the opportunity to retract their pleas.
Just 11 months ago, federal prosecutors dropped similar accusations against owners of Hawaii's Aloun Farms, whose tactics were used to keep foreign workers in their service. The case was dropped after the lead prosecutor misstated the law in front of a grand jury. The same team of federal prosecutors handled the Global Horizons case.
"Based on this further investigation, the government has determined that dismissal of this matter is in the interest of justice," reads the Global Horizons case dismissal order.
Even the company's attorney sounded surprised by what he calls a "moral victory."
"To dismiss a case with no intention of bringing it back as a new indictment is very unusual," he said. "You never see the government just walk away from a case that they spent millions of dollars on."
While details about the dismissal are unknown, the criminal charges are being dropped before more than 50 farm workers were given the chance to testify in court.
Civil litigation being conducted by the EEOC will likely continue, as the dismissal applies only to the criminal prosecution.