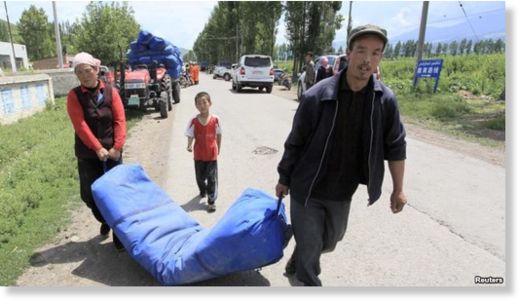 China state media reports an earthquake measuring a magnitude of 6.6 jolted northwest China's Xinjiang Uighur Autonomous Region early Saturday.
State television reports the quake lasted for more than 20 seconds, damaging buildings and residences.
Reports say the earthquake was felt strongly in Urumqi, the regional capital of Xinjiang. Residents say TV signals were affected and furniture was shaking.