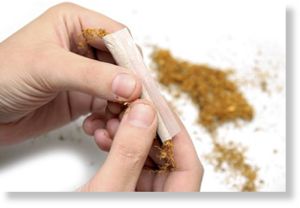 Olympia - A Washington judge blocked the collection of taxes on roll-your-own cigarettes Monday, citing a voter-approved initiative that makes it harder for lawmakers to raise taxes.
Franklin County Superior Court Judge Bruce Spanner granted a request for a preliminary injunction, said Department of Revenue spokesman Mike Gowrylow. He said Spanner considered the upcoming tax in violation of a voter-approved initiative requiring two-thirds of lawmakers to support tax increases.
The Legislature voted earlier this year to force roll-your-own cigarette stores to collect the state's 15-cents-per-cigarette tax, with lawmakers arguing that they were simply enforcing an existing tax and saying that the stores were exploiting a loophole to avoid taxes. Dozens of roll-your-own cigarette stores have appeared recently in Washington, selling cigarettes at less than half the price offered by most retailers.
The tax change was set to raise some $12 million over the next year to help balance the state budget. Two-thirds of state House members approved the law change, but only 27 of the state's 49 senators approved the change.
Opponents said it would undermine 65 stores employing 250 people across the state. The lawsuit in Franklin County was filed by a consumer, a tobacco retailer and a company that supplies roll-your-own machines.
"It is gratifying to see that the Washington courts have stepped in to protect the constitutional rights of small business owners and customers," said Chris Weiss, lead attorney for RYO Machine, in a statement.
Roll-your-own stores were supposed to start collecting taxes July 1. State officials are exploring whether to appeal the decision.