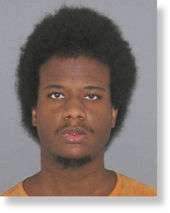 A Cincinnati man by the name of Charles Marshall has been accused of attempting to have sex with a teddy bear for the fourth time.
While at a health clinic, Marshall, 28, was reported as masturbating in an alleyway with a teddy bear and he was subsequently arrested.
According to
The Smoking Gun
, Marshall was booked for disorderly conduct after the incident.
Read the rest of this article at
The Celebrity Cafe