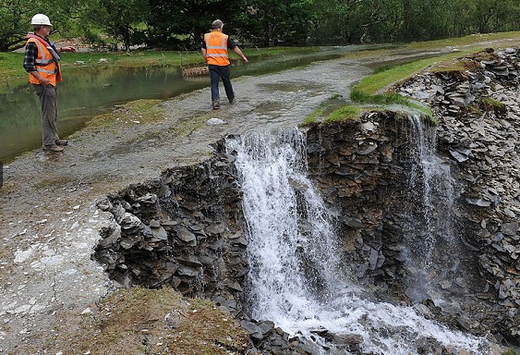 Britain has been placed on flood alert on Monday as the wet weather continues to wreck havoc across the country during the first month of summer.
The Met Office last night warned of severe weather across swathes of the South while the Environment Agency issued 14 flood alerts for parts much of the North, North East and Wales.
Forecasters predicted up to 3in of rain could fall in some areas from the "thundery downpours" ahead of hail, heavy showers and gale-force storms later in the week.
On Sunday more than 600 residents from Pennal, near Machynlleth, Powys, North Wales, were evacuated amid fears a local reservoir had sprung a leak after a landslide.
Police said residents were taken to safety over the breach in the dam of a quarry, after a crack was found in a wall and a small amount of water escaped.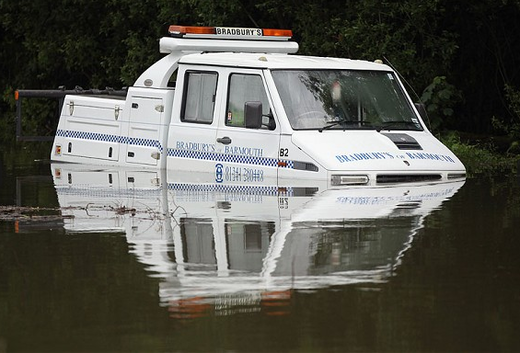 On Sunday night there were two controlled release of water, which officials hoped would lessen pressure on the dam wall. Residents were later told they return to their homes.
About 20 miles away, clean up operations continued after floods brought havoc to communities following the weekend's heavy rainfall.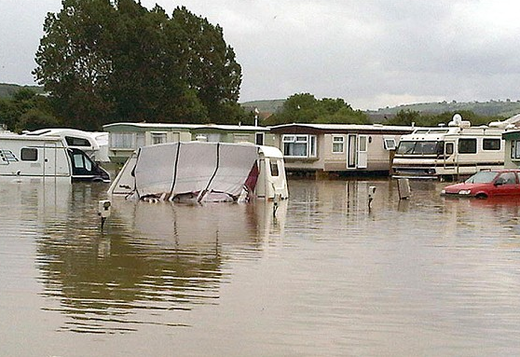 Businesses and holidaymakers were counting the cost of the damage from the freak floods, which were estimated at tens of millions of pounds.
Some areas, bustling with families enjoying the midterm break, were hit with up to 5ft (1.5m) of water.
On Sunday night George Goodfellow, a Met Office forecaster, admitted the conditions were not "particularly brilliant" and warned the "unsettled conditions" would remain until at least the end of next week.
Fears are mounting that major events, including Wimbledon, Royal Ascot and the Henley Rowing regatta, could be washed out over the coming weeks.