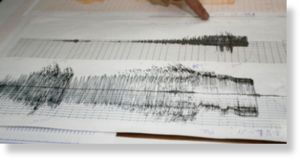 A 5.1-magnitude earthquake has struck the western parts of Turkey, including Istanbul, shaking apartment buildings, rattling windows and causing residents to rush into the streets.
The tremor was also felt in neighboring Bulgaria, in the municipalities of Burgas, Nessebar, Plovdiv and Kardzhali.
According to the National Institute in Geophysics, Geodesy and Geography, at the Bulgarian Academy of Sciences, BAS, the quake occurred shortly before midnight.
The epicenter was registered in the Marmara Sea, a few kilometers from the town of Tekirdag and Marmara Ereglisi. It was at a depth of 10 km.
The quake was followed by two light aftershocks.
There were no immediate reports of casualties and damages, but the quake threw people into panic.