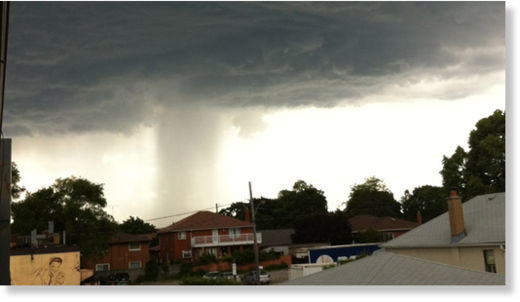 A band of thunderstorms prompted Environment Canada to issue tornado warnings for parts of cottage country north of Barrie, including Parry Sound, Rosseau, Killbear Park, Hunstville and Baysville, Wednesday evening.
The warning, issued shortly after 5 p.m., said the severe thunderstorms in the area had the potential to produce large hail, damaging winds and heavy rainfall, as well as tornadoes. The tornado warnings ended just before 7 p.m.
A severe thunderstorm warning was also issued for areas east of Toronto, starting around Pickering.
In Toronto, rain and thunder was reported by 5 p.m., with Environment Canada predicting a risk of thunderstorm through the evening.
There were no weather warnings or watches issued for the Toronto area.