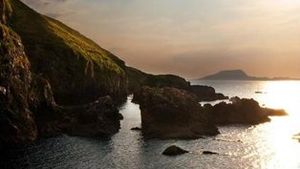 The British Geological Survey has confirmed a magnitude 4 earthquake off the west coast of Ireland.
It occurred shortly before 9am, 60km off the Mayo coast.
A spokesperson for the British Geological Survey said it was a "rare and unusual" event.
But he said that it has happened before and added that around 200 small earthquakes happen around Ireland every year.
Locals in a number of areas on the west coast reported feeling earth tremors this morning.
There have been reports of some structural damage but this has not been confirmed.