Christianity is going to collapse, claims Iranian press. Reason? The writings in a recently unearthed religious text written on animal skin that dates back to the fifth century.
The text which is believed to be an authentic version of the
Gospel
by Barnabas, a disciple of Jesus, is presently with Turkish authorities as they have confiscated it from a group of smugglers who were taking away antiquities.
According to Iranian media, the book has the power to collapse the foundation of Christianity and shake the politics of the world with its claims that Jesus was never crucified.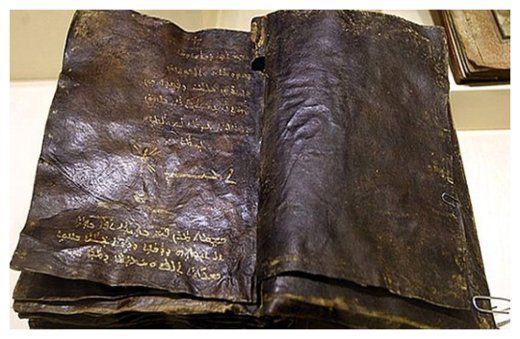 Moreover, the book claims that Jesus foretold the coming of the Prophet Muhammad, claims Iranian media like The Basij Press.
The book which is actually written in Syriac, a dialect of Aramaic, has even made the Vatican curious enough to make an official request with Turkey to allow them to view the book.
Though the status of the request is not known, Turkish authorities still believe that the book is genuine and had housed it in the Justice Palace in capital Ankara. There are reports that it was being transferred to city's Ethnography Museum, under strong protection of armed forces.
Though many have dismissed the claims as laughable and anti-Christian propaganda from Iran, Iran press claims that the book will cause the downfall of Christianity.
According to Iranian press, the book foresees the coming of the last Islamic messiah and proves that Islam is the final and righteous religion.
It was in 2000 that the Turkish authorities detained a group of smugglers and found the text with them.
Though many independent experts have expressed doubts on the authenticity of the book as original Barnabas
Bible
, Iranian press reports that the book will revolutionize the religion in the world.