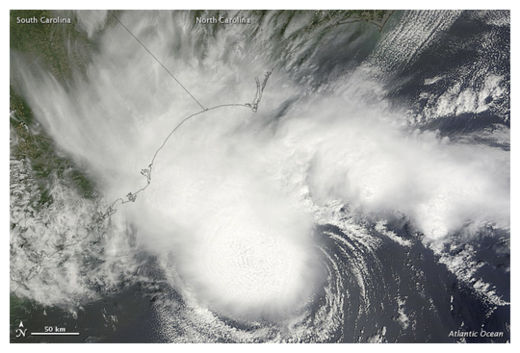 Spring came early this year, and so did hurricane season.
Alberto
, the first tropical storm of the year, formed on May 19, nearly two weeks before the official start of the Atlantic hurricane season on June 1, reported
NASA's Earth Observatory
. The storm troubled the waters off the coast of North Carolina with winds that reached up 60 miles (95 kilometers) per hour. An eye never formed and the storm didn't develop into a full blown hurricane.
By the next day, Alberto had petered out. No damage was reported on the mainland.
The annual hurricane heads-up from Colorado State University forecasted a slow hurricane season in 2012 with 10 named storms, four hurricanes and two major hurricanes. Alberto started the party early, so meteorologists have already notched one named storm off
the list
this year.