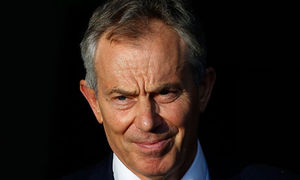 Man charged with disorderly conduct after Blair's speech interrupted by small group of demonstrators at Colby College
Former British prime minister Tony Blair was heckled by protesters as he tried to issue a plea for world unity during a college commencement speech.
Blair was interrupted by a small group of demonstrators as he attempted to deliver a speech in front of 400 graduates at Colby College in Maine.
Police say the activists shouted "warmonger" and "war criminal" during the address. One person was arrested and charged with disorderly conduct.
Waterville police said the trouble began after Blair took to the podium.
"As Mr Blair was introduced for his address, three protesters began screaming and were removed and escorted from campus.
"A short time later, another protester began screaming and was escorted away from the crowd," a police statement read.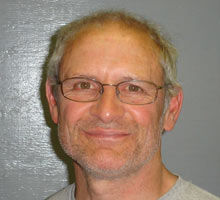 The man arrested was named as Lawrence Reichard, 53.
He was taken to a nearby police station and bailed on a $250 bond. Other protesters were allowed to sit through the rest of Blair's speech after agreeing not to disrupt it.
Blair's address took the form of an appeal for international cooperation and for people to try to understand other cultures.
According the Bangor Daily News
, Blair told gathered graduates to be leaders, not followers.
The newspaper added that the 59-year-old former PM told the students: "Above all else, be a do-er and not a critic. Human experience has never been shaped by commentators, critics or cynics."
Blair stepped down as UK prime minister in 2007.
Since then, he has served as the envoy of the Quartet on the Middle East, representing the United States, Russia, the European Union and the United Nations in working with Palestinians to prepare for statehood.
But his role in supporting President George Bush in the Iraq war has meant that he remains a controversial figure amongst some, and an occasional focus of protest at home and overseas.