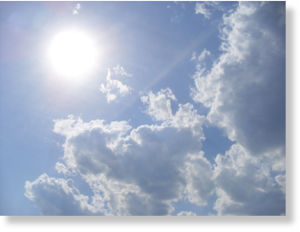 US, Washington - The contiguous U.S. states posted record warmth from May 2011 through April, and drought conditions spread across more than a third of this area during the first months of 2012, the National Oceanic and Atmospheric Administration NOAA.L said on Tuesday.
The contiguous United States had a national average temperature of 55.7 F (13.2 C) from May 2011 to April 2012, 2.8 F (1.6 C) above the 20th century average, NOAA said in a statement.
It was the warmest ever May-to-April period in the lower 48 states. It included the second-hottest summer, fourth-warmest winter and the warmest March. Twenty-two states posted record warmth for the period.
The first four months of the 2012 were the warmest on record. The average temperature for the contiguous states during these months was 45.4 F (7.4 C), 5.4 F (3 C) above normal.
Twenty-six states, all east of the Rocky Mountains, had record warmth for the May-April period, NOAA said. U.S. temperatures for April were the third-warmest on record.
The agency said 38.2 percent of the contiguous United States was experiencing drought conditions as of May 1, up from 31.9 percent at the start of the year. Drought worsened across the Northeast, Southeast and the interior West.
The U.S. Climate Extremes Index was a record 42 percent for the first four months of the year, more than twice the average value. The index tracks the highest and lowest 10 percent of extremes in temperature, precipitation, drought and tropical cyclones across the 48 states.