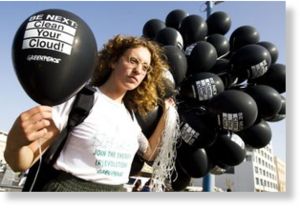 Israel's Environmental Protection Ministry isn't sure what the smell is, but still insists that it poses no danger.
A mysterious, strong chemical odor has been detected in Tel Aviv today. Authorities aren't yet sure what is causing the smell, but insist that there is nothing to worry about. However, Israel has launched a criminal investigation in relation to the odor,
the Times of Israel reported
.
Residents haven't been given any orders other than not to panic. People who attempted to call the Tel Aviv Municipality received an automated message saying that officials were investigating the "unknown smell," and that there is "no need to report it, as media outlets will update throughout the day,"
according to Haaretz
.
"There's no point in spreading hysteria," Minister Gilad Erdan told Israel Radio today, according to the
Times of Israel
. "There's no danger."
People in Tel Aviv first noticed the foul smell this morning,
Ynet reported
. The IDF received an outpouring of complaints, and originally traced the odor back to a gas drilling site near Nitzanim.
Ran Biton, an environmental consultant who works in Southern Tel Aviv, said that the odor had characteristics of bromine or chlorine. "This is an unusual incident," he told Ynet. "A high concentration of this substance could be dangerous."
However, the Israeli government insists that the gas drilling has nothing to do with the smell,
Haaretz reported
. Another theory is that the odor comes from ground disinfection in a local village, a process in which poisonous gas is inserted into the ground. But Israel's Ministry of the Environment said that neither theory is correct and that no dangerous substances have been detected.