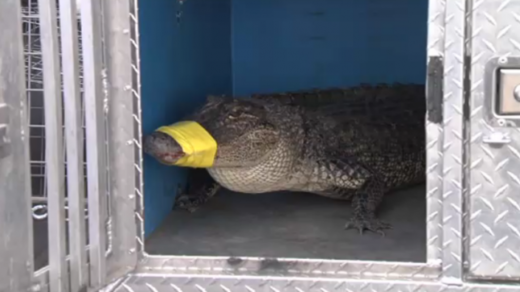 A Motel 6 in Port Allen, Louisiana had an unusual guest on Thursday, a 5-foot-plus alligator that wandered up to the building from a nearby canal. It was first spotted by a hotel employee, but it was a guest who attempted to subdue the animal before police and animal control personnel arrived on the scene. The man was bitten and later admitted to a nearby hospital.
Animal control personnel managed to trap the alligator and release it back into the wild. Spring is when alligators mate and seek out places for safe nesting.
Reuters
quotes parish animal control director Richard Summers
as saying that sometimes alligators wander away from their normal habitats and "just get lost."