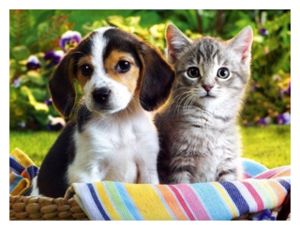 Earlier this week, Coca-Cola announced plans to invest $4 billion in China over the next three years. The company also opened its 42nd bottling plant in the country last month,
according to Forbes
.
Well, while Coke works to break into China's home market, competition for Chinese consumers abroad has been heating up. In Zimbabwe, for example, Coke -- along with McDonald's, Burger King, and the rest -- has been facing increased competition from anteaters and stray dogs.
A recent article in the
Global Post
reports
that Chinese workers in Zimbabwe have been doing a number on the local wildlife, eating up everything from pythons to tortoises and leopards to dogs. Apparently, many of these animals are "viewed as prestigious dishes" that "would be expensive to serve at banquets back in China."
China has made a number of substantial investments in Africa and this has led thousands of workers to move to the continent. Unfortunately, as the number of Chinese workers in Africa increases so does the trade in illegal animals.
In one case, authorities found the remains of 40 endangered Bell's Hinged tortoises, along with 13 live ones waiting, presumably, to be cooked. Zimbabwe's Society for the Prevention of Cruelty to Animals has planned a meeting with the Chinese embassy to resolve the issue.
On its end, the embassy has said it will research the turtle accusation and that workers "respect the culture and... are doing a lot of good things."
It's not just endangered species that are at risk either. Scattered reports suggest that Chinese nationals have been buying or stealing village dogs.
The problem extends beyond food, Chinese nationals living in Africa are also said to be partially responsible for the rise in illegal ivory traffic over the past few years. According to
the Daily Telegraph,
"people from China's large and growing population living in Africa are now thought to be responsible" for the trade in African ivory.