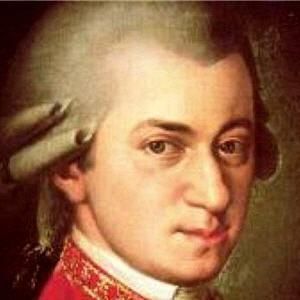 A previously unknown work of Wolfgang Amadeus Mozart has been uncovered in the state of Tyrol in Austria. The Mozart Foundation in Salzburg reported the music was discovered in the western Austrian state tucked inside a late 1700s music music book.
The Austrian Independent
reported a professional music copyist in Tyrol identified the work was Mozart's and the Mozart Foundation said the find "is clearly written by the young Wolfgang Mozart." The previously unknown piece, which also dates back to the 18th century, is said to be an authentic Mozart creation. The exciting find was stumbled upon by a university lecturer as he was gathering pieces of music.
Hildegard Herrmann-Schneider, from the institute for Tyrolean music research at Innsbruck University, was reported to have been compiling handwritten pages for the
Répertoire International des Sources Musicales
, an international organization that catalogues preserved music, when he came across the centuries-old piano composition inside a music book that is estimated to originate around 1780.
The piano piece, which was handwritten, was confirmed by experts that the music was produced by Mozart during the classical era, said local media.
The New Age
reported a Tyrolean scribe wrote the musical piece, but the music was Mozart's and his name was listed in the notes.
"Stylistically, the piece matches the others you can find from the young Mozart," said Ulrich Leisinger, the International Mozarteum Foundation's scientific director. It is believed Mozart composed the piece at age 13, according to
The New Age
.
Mozart, born in 1756 and died in 1791, had composed over 600 works in his short lifetime, having begun composing at approximately 5 years of age. He began performing before royalty at a young age and grew to be remembered as one of the greatest and most prolific composers of the 18th century, proficient in many instruments.
BNO News
noted Mozart also influenced other greats, such as Ludwig van Beethoven.
With this new find, one more composition can be added to Mozart's impressive resume of music. Over the centuries Mozart's music has lived on, and now this previously unheard piece will also have the chance to be heard. Later this month the the public will be given the opportunity to see a performance of the previously unheard of musical piece.
On March 23, Mozart's previously 'hidden' work will be presented in the "Tanzmeistersaal" in the
house of Mozart
in Salzburg.