Iraqi and foreign archaeologists have uncovered a temple at the Sumerian city of Ur, which dates back to about 2500 B.C., the head of the Antiquities Department says.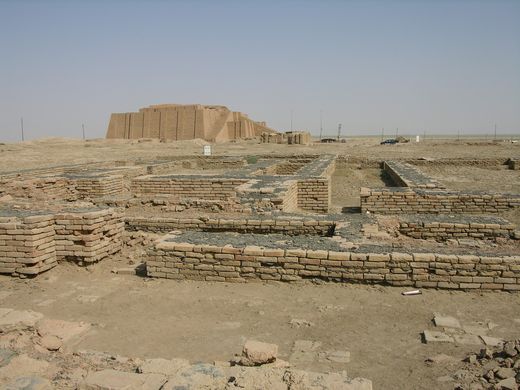 So far the scientists have uncovered one of the walls of the temple along with numerous graves from the same period, said Hussein Rashid.
Ur is one of ancient Iraq's most fascinating cities. It has given the world priceless treasures from the Sumerian civilization that flourished in southern Iraq.
The Sumerians, whose ethnic and linguistic stock is still a mystery, invented writing and established a civil system of government in southern Iraq more than 5000 years ago.
"An Italian excavation team in coordination with their Iraqi counterparts have uncovered the wall of a temple dating to 2500 B.C. at Tel Abu Tabeer in the ancient city of Ur," said Rashid.
Rashid said there were three foreign excavation teams currently working in Iraq. It is the first team of foreign archaeologists to be working in the country for more than two decades.
Rashid said an American team was to arrive in Iraq to excavate ancient mounds in the southern city of Nasiriya, the capital of Dhi Qar Province where the richest and most ancient Mesopotamian ruins are found.
Rashid also said another Italian group will be arriving in the country to excavate the ancient Assyrian military capital, Nimrud, in the northern Province of Nineveh.
The Italian team in Ur is closely cooperating with scientist at Dhi Qar University. Rashid said Italian scientists will be lecturing on Iraq's ancient civilizations and languages in English.
Ur is the dream place for foreign scientists specialized in Near Eastern studies. It is often referred to in the literature as "the world's Archaeological Museum" for its great number of ancient sites.
Source: Azzaman