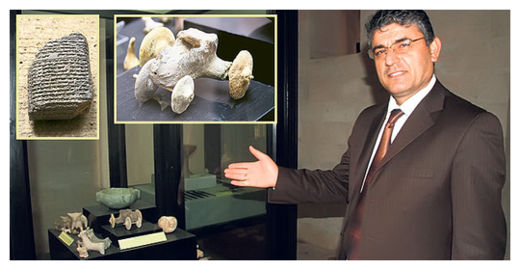 The "toy car" is on display alongside toy dolls and whistles - all made out of stone - at the Mardin Museum [map]. Archaeologist Mesut Alp reports that the toy car is at least 7,500 years old - dating back to the late Stone Age.
When speaking with the Cihan news agency and reporters with
Todays Zaman,
Alp insisted that the item is a toy car.
Culture and Tourism Director of Mardin, Davut Beliktay, confirmed that the exhibit piece as a 7,500-year-old toy car.
Beliktay said that the car is "like a copy" of cars today; adding that it also resembles a tractor. However, he didn't explain how a toy car could be 7,500 years old.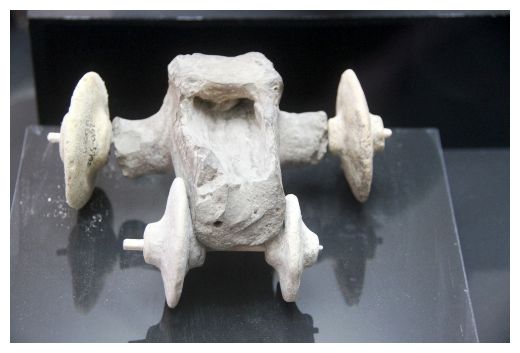 Commenting on the other ancient toys, he said: "We believe that the whistles and dolls are 5,000 to 6,000 years old. The whistles are still in working condition."
Beliktay told the press that comprehensive information regarding the 7,500-year-old toy car will be released soon.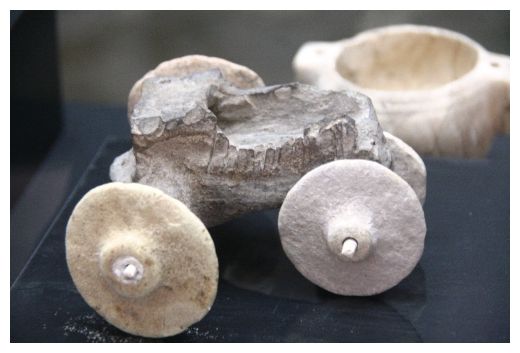 While I think that
anomalous history
is interesting; I am thinking that this is a toy chariot, and not an inexplicable toy car. I wish they would explain exactly how they think they have a toy car that is thousands of years old, and not a toy chariot, which is far more plausible.
Of course I am only judging by what I see in
online pictures.
I suppose this could be regarded as compelling evidence of time travel, or other-worldly visitors.
What do you think: Does the museum have the world's oldest toy car? Or could it be a model chariot, or something else?