A streaking flash of blue light, what many witnesses are calling a UFO, burst over the midnight skies of South Carolina early on Monday morning. What was it? No one really knows, but the object, caught on tape, has astronomers trying to allay fears in a nervous public.
The unidentified flying object was caught on a home security cam, reflected in the window of a parked car, and a nighttime sky camera which showed the UFO blasting through the sky trailed by a flashing tail.
Local astronomers were immediately consulted and tried to allay public fears by saying the UFO was probably a comet or meteorite, even though such celestial phenomenon are usually well-known and expected by the time an object of this size burns up in the atmosphere.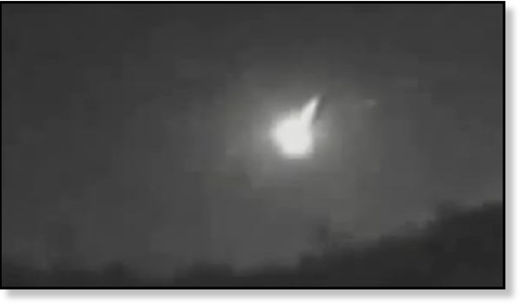 Still, one local resident, interviewed by the local FOX affiliate in the video below, admits she was scared and wondered for just a moment if it was "aliens" attacking.
Here's the video:
What do you think? Why weren't scientists aware this UFO was streaking through the sky beforehand? Is it a comet or meteorite?
Please leave a comment below.