More than 30 more deaths have been reported as a result of the bitterly freezing weather that has swept across Europe.
A dam wall broke and flooded an entire village in southern Bulgaria when snow melted rapidly as a result of heavy rain.
Four residents drowned and four others died when their cars were swept away by the torrent of water.
"There are demolished houses and people in distress," the interior ministry said in a statement.
Bulgaria warned neighbouring Greece and Turkey that two other dams were also in danger of overflowing.
Nine people have died in the past 24 hours in Poland, where temperatures fell to -24C in northeastern parts of the country.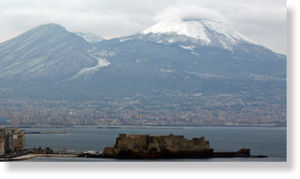 In the Dalmatian region of Croatia, more than 100 villages have been cut off by snow.
In one, a woman gave birth at home with the help of a neighbour and a midwife from a nearby town giving them instructions on the phone.
"The baby girl is fine and beautiful and I'll probably name her Snow White, given the circumstances," the relieved mother said later.
In Serbia, 11,000 people are still cut off and a state of emergency has been declared.
In Bosnia, where the weather has claimed eight lives, helicopters have been delivering baby food and aid packages to isolated villages in the east of the country.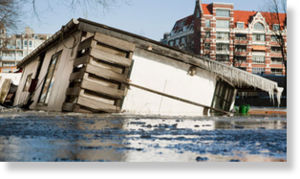 In the Czech Republic, temperatures of -39.4C were recorded in the south west along the German border. Forecasters said they expected them to fall even lower overnight.
At least 20 people have died in the Czech Republic since the onset of the freezing weather.
Elsewhere, parts of the Black Sea have frozen over, as have the canals of Venice, the city's lifeblood.
But in the Netherlands, which is suffering its coldest spell in 15 years, the snow has been welcomed by some.
Ice skaters swarmed onto frozen ponds and canals and there are hopes of holding the Elfstedentocht - a 200km race on ice - for the first time in 15 years.