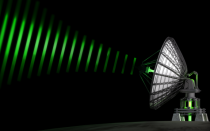 A new Greek scientific study has demonstrated how frequency electromagnetic fields, namely cell phones, portable phones, WiFi, and wireless computer equipment, alter important protein changes in the brains of animals. Exposure to electromagnetic frequencies is the result of our advancing technologies, but it is important to study these effects so people know exactly what they're dealing with in order to take the necessary precautionary measures.
The
study
, entitled "Brain proteome response following whole body
exposure
of mice to mobile phone or wireless DECT base radiation," was published in the journal
Electromagnetic Biology and Medicine
. Important areas of the brain such as the hippocampus, cerebellum, and frontal lobe are regions responsible for learning, memory, and other functions. These areas are negatively impacted by microwave
radiation
, even at levels below the safety guidelines put in place by the International Commission on Non-Ionizing Radiation protection.
Researchers found that
143 proteins in the brain were negatively impacted by radio frequency radiation
over a period of 8 months. A total of 3 hours of cell phone exposure were simulated over the 8 month time period, and the results showed that many neural function related proteins' functional relationship changed the for worse.
It is known that short term exposure of
microwaves
exuded from a cell phone, depending on how far the antenna is from the head, can
penetrate
as much as 1 1/2 inches into the brain, but this study focuses more on the long term effects and how EMF impacts specific brain proteins. This provides new evidence of the potential relationship between EMF and health complications stemming from EMF such as headaches, dizziness, sleep disorders, and even tumors and Alzheimer's disease.
Another
study
conducted by a Russian team of researchers also showed that EMF and cell phones cause significant long-term cognitive decline in children. It may be time for parents to re-determine if young children should really be using these devices with growing bodies and developing brains.
A number of foreign countries are attempting to adopt precautionary protocols to limit cell phone use in an attempt to mitigate the number of adverse effects they have on human health. In 2011, the WHO/IARC released a report stating that cell phone radiation may have a
carcinogenic
effect on humans. In fact, the World Health Organization actually said that cell phones are in the same cancer-causing
category
as lead, engine exhaust, and chloroform.