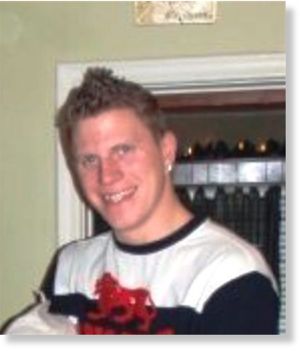 A convenience store clerk who volunteered to work on Christmas Day so the store owners could spend the holiday with their family is one of three people killed by gunfire in Surrey, B.C. over the Christmas weekend.
Two of the victims - both men in their 20s - were identified by police on Monday.
Alok Gupta, 27, was found unresponsive and suffering from an apparent gunshot wound when police arrived at the convenience store in north Surrey late Sunday afternoon.
Sgt. Jennifer Pound of the Integrated Homicide Investigation Team said Gupta was transported to hospital where he was pronounced dead.
Bradley McPherson, 28, was the victim of an early morning shooting outside a house party on Dec. 24.
Pound said the shootings were not gang related or linked to each other in any way, and police do not yet have any suspects.
Meantime, a 54-year-old woman who suffered a gunshot wound to the chest at a north-end apartment early Sunday morning has not been identified by police.
"You look at the Christmas holidays and you expect families and friends to come together during that time," said Pound. "So when you hear of people loosing their life in a senseless act such as a homicide, you know, we really rely on the public here to assist us in bringing some information forward."
According to a police news release, members of the RCMP and BC Ambulance Service responded to reports of a man being shot just after 4 a.m. on Dec. 24.
Once on the scene, police and paramedics found McPherson dead, and IHIT was then called in to take over the investigation.
Police said McPherson did not have a criminal record.
"Having these two young men die, their family and friends have had their lives changed in a matter of days," she said.
In fact, McPherson's mother has gone public, asking people to help find her son's killer.
"Bradley was a fun loving man who loved his family and he was in no way involved in illegal activity," said the mother identified by police in a news release only as Susan.
"This was a senseless act which has taken a son away from his mother forever."
Pound said those who attended the house party where McPherson was killed are obligated to contact police.
Frank Daganstine, who lives near the convenience store where Gupta was gunned down, said he's incredibly sad because staff at the convenience store have always been so helpful.
"I would go there and get my lottery tickets there and, you know, sit and talk with them for a few minutes and ask how things are going, pretty friendly," he said.
Pound said Gupta volunteered to work Christmas Day so the store owners could take the day off to celebrate with their family.
"He stepped up and actually did a good deed in helping the owners get some quality time together, so it really is truly a tragedy."
Source: CKNW News 980