Part of the ancient fortress wall of Philippopolis was discovered during excavations by EVN Heating in the centre of Plovdiv, Bulgarian National Television said on December 9 2011.
The find, however, will not be exhibited because the roadway has to be covered over again, the report said.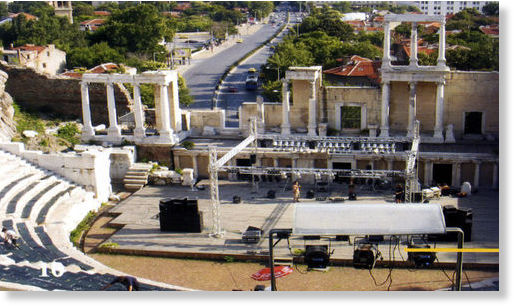 Workers who were installing a heating pipeline made the find and stopped work immediately so that archaeologists could carry out an examination of the section of the fortress wall, which is about 50m long and close to two metres wide.
The find gives a new insight to the topography of ancient Phiippopolis.
Archaeologist Zheni Tankova said that the fortress wall was built in the last quarter of the second century CE.
Archaeologists also found part of the remains of a large structure with a width of more than two metres. These may be the remains of a tower or an entrance to the building, but they cannot be studied fully because they are under buildings and a busy street.
The find has been filmed and recorded and will be covered over again in coming days with the completion of the work on the heating infrastructure.