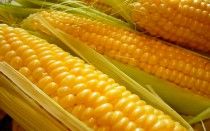 France is the latest nation to voice opposition against
genetically modified
crops, with GM maize unlikely to hit French fields next year despite the end of a ban Monsanto maize. The news comes as evidence compiles that French legislatures will launch new restrictions regarding the use of Monsanto's 810 maize on French soil.
It all began when France's State Council
overturned the ban
on Monsanto's
GMO
maize stating that it was not sufficiently justified. The organization then attempted to justify its decision by saying that the government did not give enough evidence to justify a ban. Under law, an EU country can only unilaterally ban a genetically modified strain if it can scientifically prove it is a risk to the health of humans, animals, or the integrity of the environment. Interestingly the ban was lifted under these circumstances after numerous reports have surfaced highlighting the many ways in which
GMO crops and biopesticides are thoroughly damaging
the environment.
This is why
GMO crops are continually being banned
around the world in a display of defiance against biotech giant Monsanto. Nations like
Hungary have taken a stand against GMO crops
and Monsanto, destroying 1000 acres of maize found to have been grown with genetically modified seeds. Many of the farmers were actually shocked to find they were using GMO seeds, which are resulting in
extreme environmental consequence
.
Peru has also taken a stand for health freedom, passing a monumental
10 year ban on genetically modified foods
. Amazingly, Peru's Plenary Session of the Congress made the decision despite previous governmental pushes for GM legalization. The known and unknown dangers of GMO crops seem to supersede even executive-level governmental directives.
Even Nicolas Sarkozy, the current president of the French Republic, voiced his opposition to Monsanto's GMO maize:
"The French government keeps and will keep its opposition against the cultivation of the Monsanto 810 maize on our soil," Sarkozy said.
Nations and individuals around the world are ready to drive Monsanto out, and bring sustainable and health-promoting organic farming into their daily lives. Fresh produce is the future, free of GMOs and full of vital nutrients.